👉 The Speed feature is only available for video clips (not still photos).
Add your video to the project

Select it on the timeline: it will become blue

The Speed feature will appear in the toolbar.

Check our video tutorial here.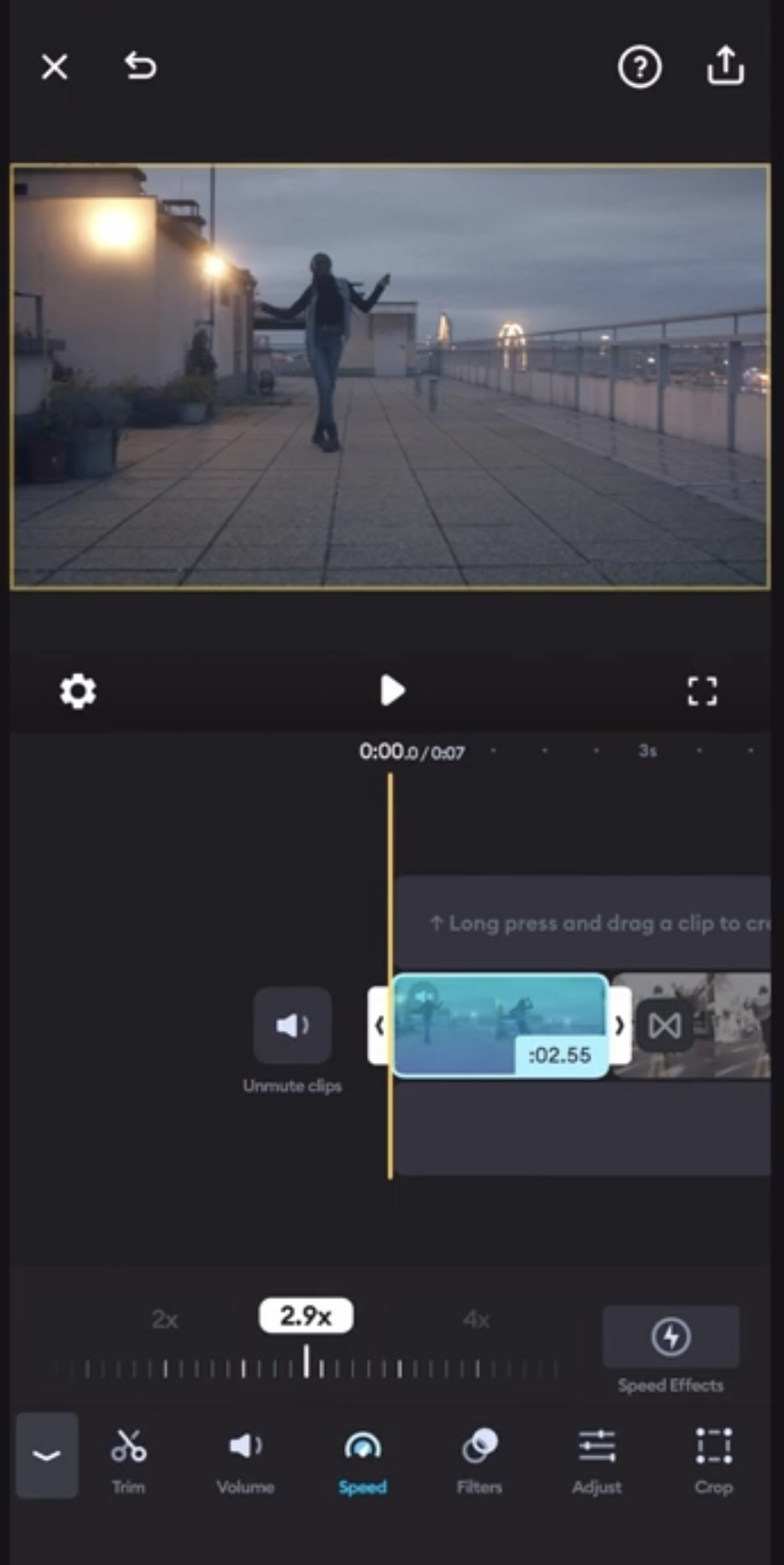 👉 To change the duration of a photo in your project:
On the timeline, tap on the photo whose duration you wish to change: it becomes blue.
Tap Duration in the editing toolbar and choose the preferred duration.
👉 Apply to all. After choosing the speed/duration, tap on the blue checkmarks in the bottom right corner > tap Apply to all.